Emerge2 was approached by one of our clients to help them reach two of their goals: raise awareness of their existence in the public; and increase attendance at an upcoming annual event.
They had dabbled with social media in previous years but didn't have a plan or the time to implement a plan.
Emerge2 developed a multi-channel promotional plan for them and executed the plan over its scheduled duration. The client's stated goals were exceeded. They are ecstatic with the results.
The plan involved Facebook organic posts, Facebook Ads, Twitter organic tweets, Twitter Ads, hashtags, integrated off-line promotions, and training for the client's staff. Since the client had an existing CASL-compliant mailing list, the plan included periodic and progressive emails to this existing audience of interested people.
The client found the resulting public engagement on social media to be very exciting.
Emerge2 developed a comprehensive, integrated schedule of communications over the three months leading up to the annual event as well as communications during the multi-day event. All communications were tailored to each platform using best practices to optimize the effectiveness of the client's goals.
Emerge2 handled all of the details on behalf of the client.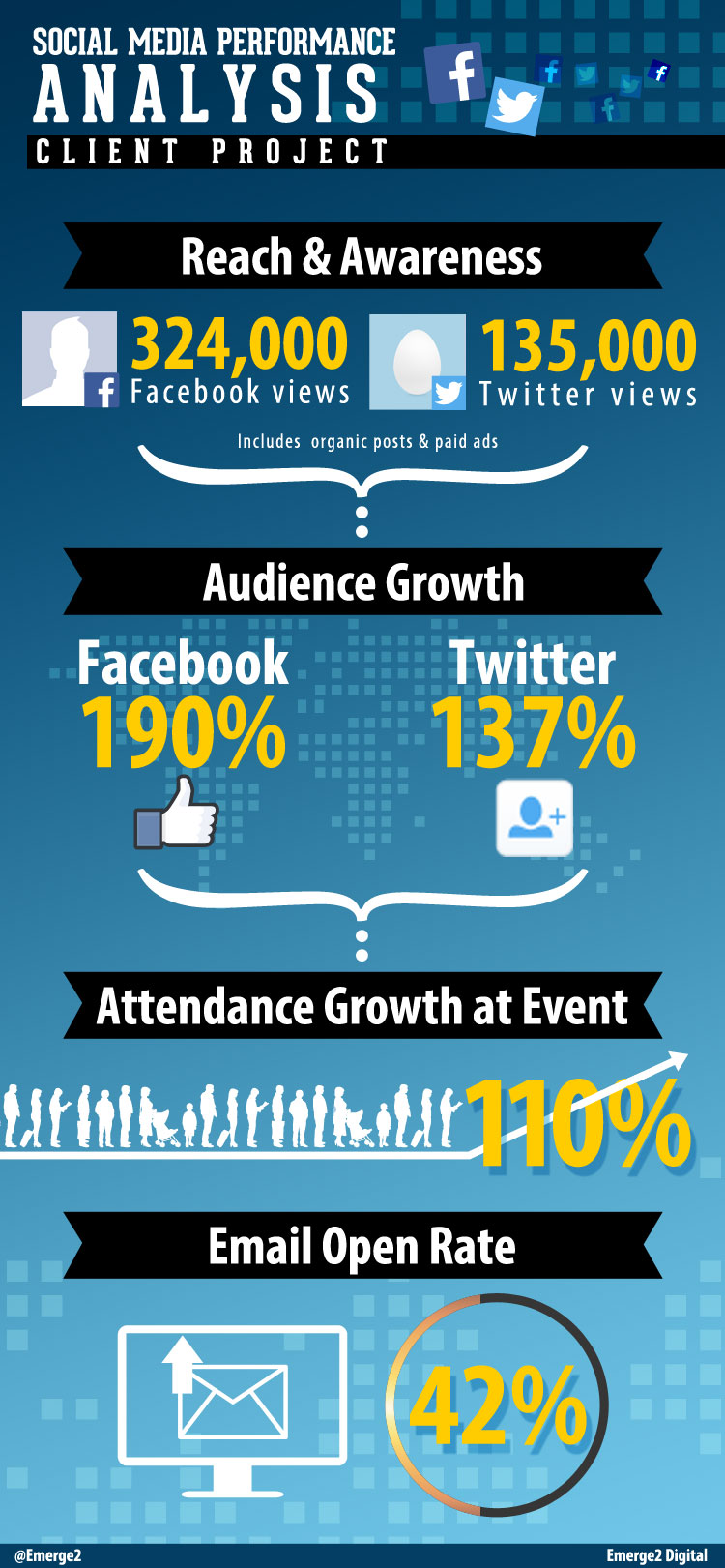 In addition to events, Emerge2 develops strategies to assist B2B and B2C clients to reach business goals, whether it is: to raise awareness in your marketplace of your business, specific product or service category; to promote an upcoming sales period; or to emphasize a uniqueness that differentiates you in your industry.
Tell us how we can help you. Let's get started.
At Emerge2 we exist to help your business succeed. Everything we do is focused on helping you connect with your customer, through building your brand, building relationships, increasing your sales, and growing your profits. At Emerge2 it's about your company, your products, and exceeding your goals.