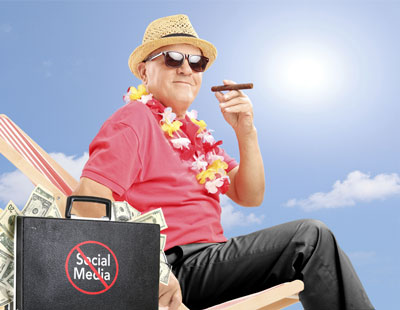 What CEO really has time to waste with social media? With "68% of Fortune 500 CEOs having no social presence on any of the major networks," you too can be included with a top select group, who also agree that social media is just a trend.
But being a part of an elite group doesn't always mean your business will remain successful and current.
"Think about it: Richard Branson is a master at tweeting about his travels and praising crew members and employees wherever he goes, which conveys a vibrant company culture that people want to be a part of. But who wants to be as successful as Richard Branson? Honestly."
To be honest, if you are the head of a large corporation or an owner of a local store, you can't afford to not be a leader for your staff and company when it relates to social media.
"Your competitors and peers are already out there getting business done on the social web and you have two choices: get in the game or get left behind."
For more reasons to stay stuck in the past and avoid social media, see the article: 4 Things CEOs Who Stay Off Social Media Don't Have To Worry About
Article by CEO and co-founder of HubSpot, Brian Halligan.